Energy for your business
---
The availability of affordable electric vehicles (EV) and lower cost of running EVs means that many businesses are now including EVs in their fleets.
BMM are a leading provider of workplace charging solutions proving a full range of options including electrical design, installation, aftercare and funding options.
We are manufacturer independent and have supply partnerships with all the leading charger manufacturers enabling us to deploy the charger that best meets your requirement.
BMM are OLEV and EST approved suppliers and have been providing solutions to UK businesses since 2005.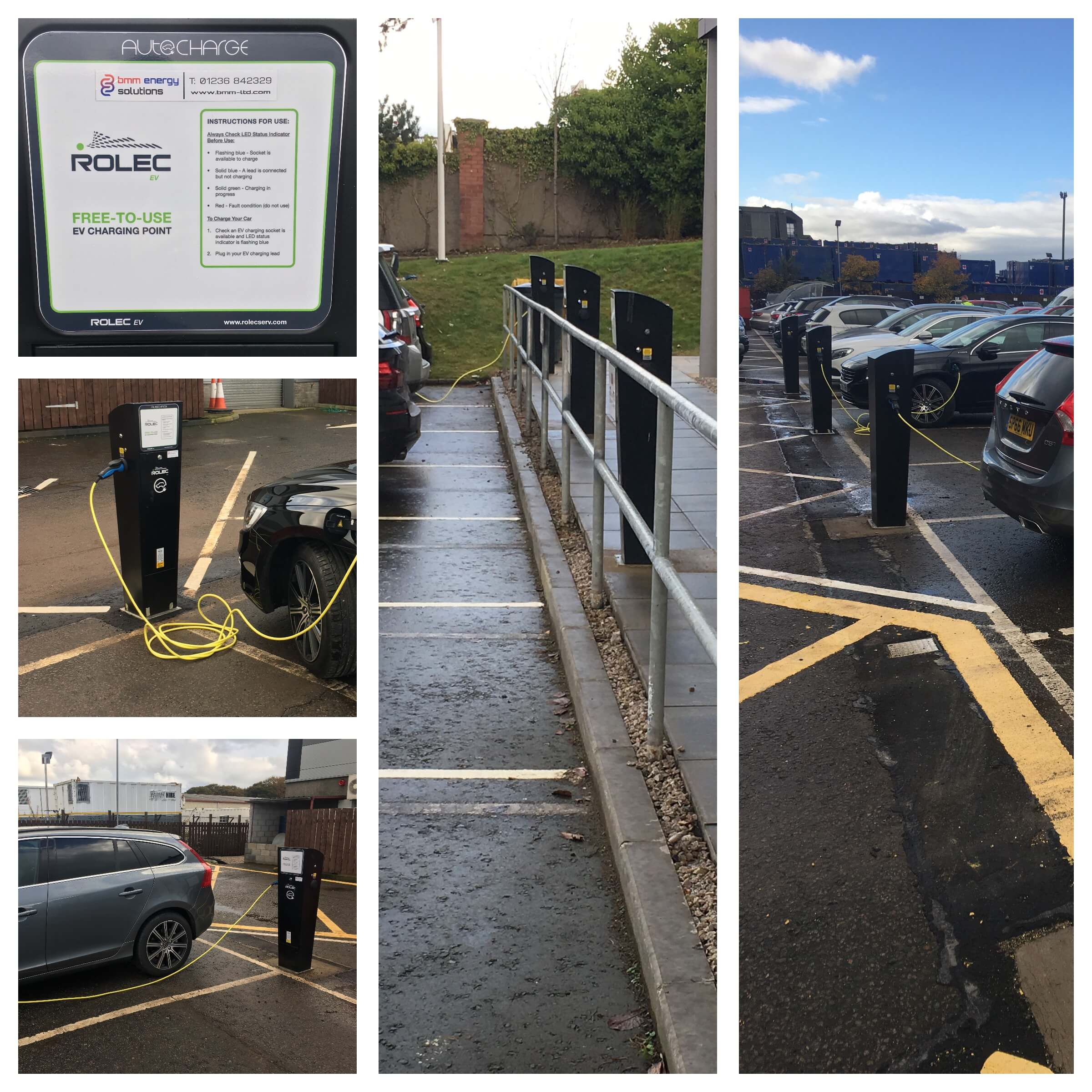 The choice is yours
Solutions for every business
Every business is different. Size, location, all go to determine what options are best suited to your organisation. That's why with BMM you can choose from a full selection of wall mounted and post mounted charging points with either single or double headed applications.
BMM provide the highest quality install as well as being affordable in our challenging economic climate, making savings can make all the difference to a business. But you know that quality is equally important. That's why we've partnered with market leaders Rolec and Schneider Electric.
Together we give you access to the latest innovations while ensuring that you receive the highest quality hardware. Whatever your circumstances, we will provide a solution to suit you.
Intelligent Charging
---
Intelligent EV charging will play a crucial part in developing a robust charging infrastructure as we move towards mass adoption of electric vehicles. Charging in the workplace will play a vital role in delivering the necessary charge to company and employee vehicles. Due to limited available capacity in some situations load balancing via intelligent charging point connected to a back office will allow multiple charging points to be deployed and dynamically curtailed to charge as many vehicles as possible. The charge points work collectively monitoring the onsite availability the type of cars connected and matches the demand/load to the available supply.
Payment solutions can be tailored to meet your requirements including:
Flexibility on how charges are structured
Differential charging for different users – For example staff and members of the public
A range of payment methods including credit cards, preloaded cards, membership cards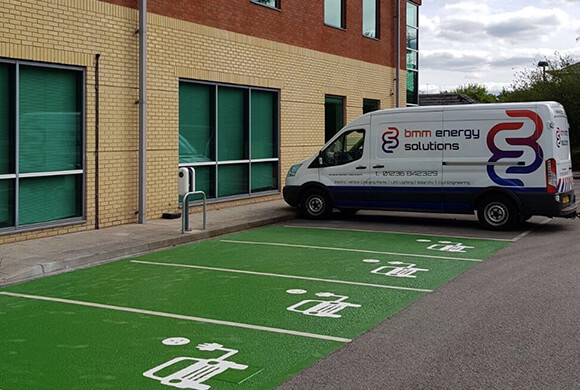 Funding options
Individually tailored solutions
| Funding options | Client payment | Client benefit | Monitoring maintenance & insurance |
| --- | --- | --- | --- |
| Total service | Zero | Budgetary, trouble free peace of mind | Packages available for the full range of hardware 7kw, 22kw or 50kw |
| Installation & warranty | A one-off payment to forward purchase charger | Personal support all the way along your journey by professionals | Standard, Gold or Platinum scheme |
Piece of mind
High quality maintenance packages

Silver - 1 year warranty
Gold - 3 year warranty

Unit replacement guarantee
Seemless service
Qualified technicians/engineers ISO 9001
Ongoing technical/service training
24/7 support
365 day 24/7 customer service & engineer support

Client Apps to assist communication
Service updates
Grant Funding for Workplace Electric Vehicle Charge Point Installations
---
In order to support the uptake of electric vehicles across Scotland, the Scottish Government has made grant funding available to help organisations to install electric vehicle (EV) charging infrastructure on their premises. Organisations may be eligible for grant support if they meet one or more of the following criteria:
Currently operate EVs, or have firm plans to introduce EVs in the near future
Employ staff who drive EVs and would benefit from charging at work
Can make a charge point publicly accessible
Located at a key strategic position for charging infrastructure
Operate a large car park (50+ bays)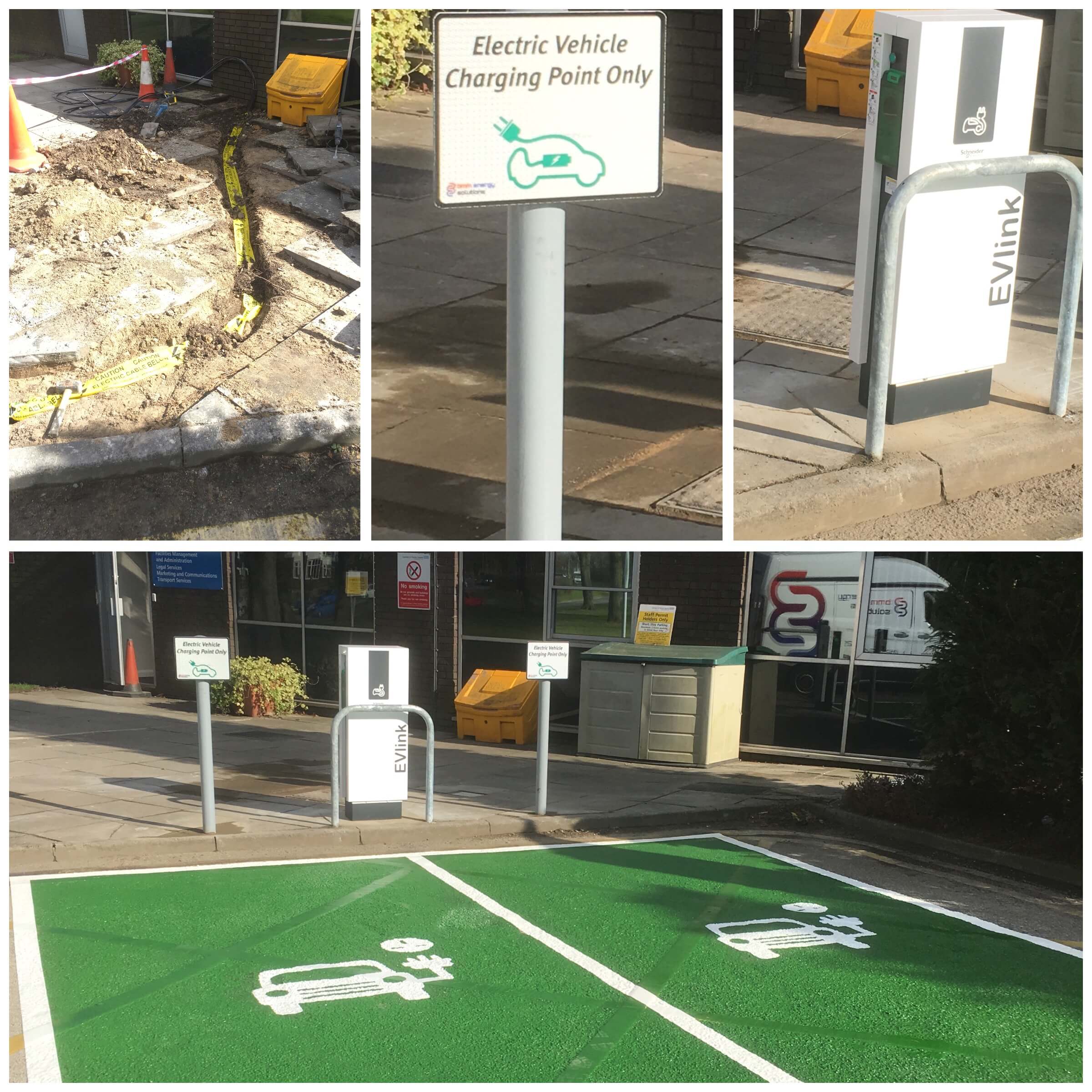 Want to know more about BMM Energy Solutions
Call as at +44 (0)1236 842 329 or email us on info@bmm-ltd.com
---